Your people. Your things. Our climate.
We all own rarely used things that others around us can use. With the Kleine Tat App you share your things with each other, i.e. with friends, colleagues, neighbors, your club (etc.). You always have control over who you share with. Because sharing is a matter of trust.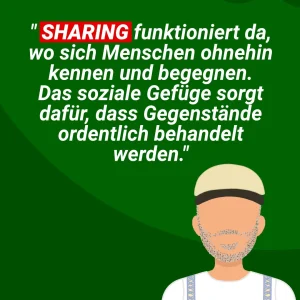 The app enriches your everyday life
Saves money, time & space
You'll buy less, save money and precious time. You can also earn a small income while sharing.
Strengthens your relationships
You support each other and make each other happy. In this way, you show trust, which strengthens your cohesion. 
Together, you consume more consciously, reducing resource consumption, global transportation and local waste.  
Sharing enriches your life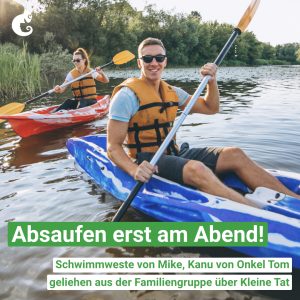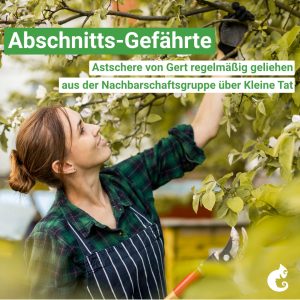 Sharing things brings diversity and new opportunities! You create experiences. Conscious consumption does not mean consuming less, but using things more wisely.
Let's say you're a nice group of friends and you want to use the Kleine Tat App for yourselves. Here's how:
A group for sharing is called a depot. You join an existing depot or open one for yourself. You can choose from three settings.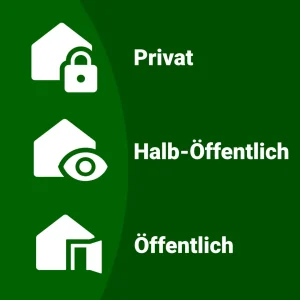 Think about what you want to share and motivate each other to photograph these things and upload them to the app. Search ads provide guidance on what is needed.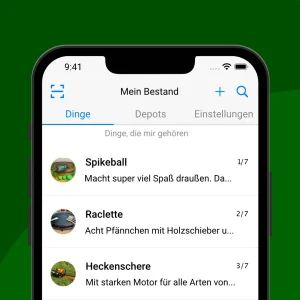 Offer your things in the depot. You can lend or rent, even in several depots at the same time. Now you can share and book things.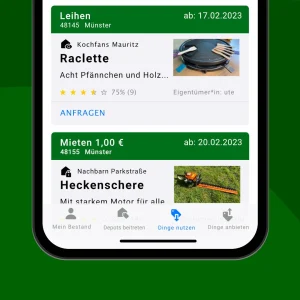 What makes Kleine Tat special
Virtual storage places
A depot is a "virtual warehouse" for a group. It's a protected area on the Internet for managing your shared items. Anyone can create a depot for a group. You can define the visibility of things and the access to them. This way you control whether you stay among yourselves or open up to others.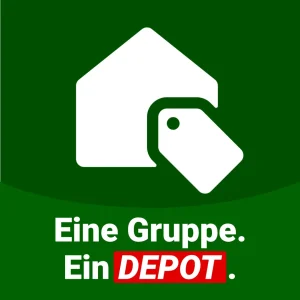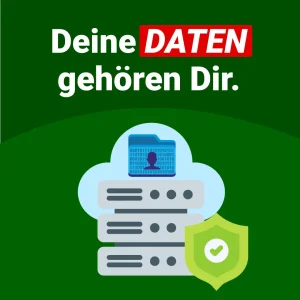 Respect data sovereignty
You alone own the data of your products, not manufacturers and not us! We do not trade with your data and do not place any advertising, because we want that less is consumed. We also do not access your contacts. Your data is protected on servers in Germany.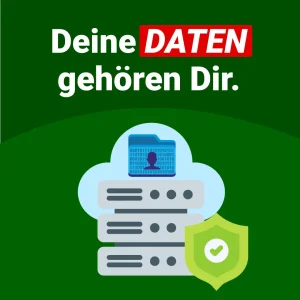 Guarantee control
The principle of the app: owners are always in control. You have requests for offers that you don't want to accept, then you can reject them. If you want to limit the number of members in your depot, the app gives you the means to do so.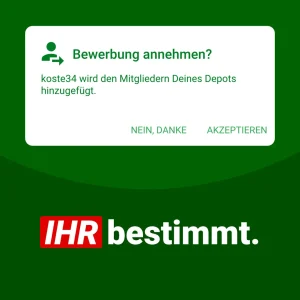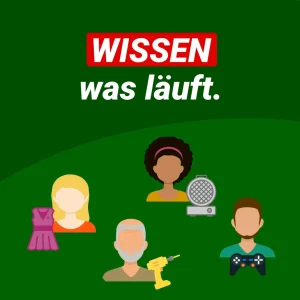 Provide overview
You know at all times where your own things are and what you have lent to whom. This keeps your head clear! You can also see what things are being searched for in the group or outside of it, or you can post want ads yourself.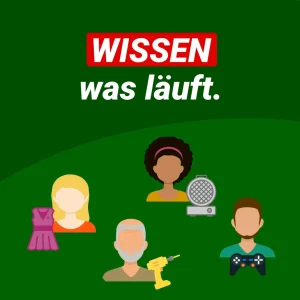 Shift growth
If many people use the app, new kinds of services will be created in your city, such as repairing, expanding or improving things. This creates growth in new areas. Prosperity and innovation are preserved in this way, as is our planet.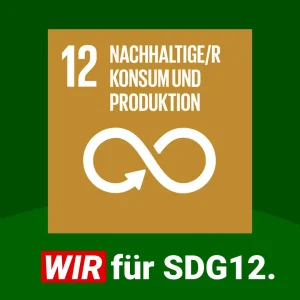 Support Kleine Tat. Inspire others.
We want many people to use the app and really everyone to have access to it, so that sharing becomes a matter of course for all of us. Because when sharing is part of everyday life, we make a lasting positive contribution to the climate - together and measurable! 
Tag things
Wondering how we make money when the app is free, transactions are fee-free, and we don't exploit your data? Via Kleine Tat Tags. These are stickers and patches with individual QR codes in different sizes. You can get them from our shop and put them on your things.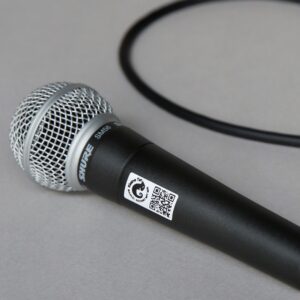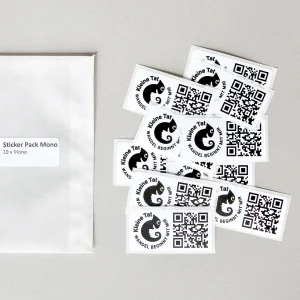 Support Kleine Tat
Tags increase the convenience of the app when sharing. If you scan the QR code, you will find your offers in the depots much faster. The use of tags is voluntary for all private items that are shared. This also applies to non-profit organizations and schools. So you decide whether you support us and to what extent.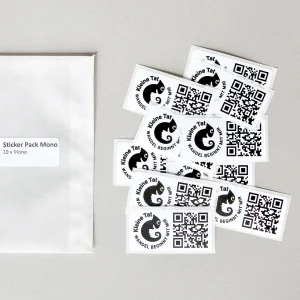 Inspire others
By visibly displaying Kleine Tat Tags, you tell your environment that you are committed to responsible consumption and inspire others to join in. Companies can order special tags with their logo and hand them out to employees, customers and partners.